The Exorcist: Legion VR (PC)
The scariest story of all time is now yours to experience, if you dare. Wolf & Wood, the award-winning team behind A Chair in A Room: Greenwater and The Harbinger Trials presents a new virtual adventure in terror.

The Exorcist: Legion VR is a fully interactive, episodic story set in the world created by horror maestro William Peter Blatty. Delve deep into the heart of the supernatural as you learn the trade of demonic exorcism and uncover secrets leading you towards a final confrontation with your darkest, most hidden fears. The Exorcist: Legion VR is part investigation, part exorcism... and all horror. Is your willpower strong enough?

Developed from the ground up for HTC Vive and Oculus, The Exorcist: Legion VR features support for tracked controllers as well as "blink" and "free roam" locomotion options and allows you to change them within the game to give you the most from your experience.

Each chapter runs approx. 20-25 minutes, allowing you to complete a full exorcism in one session. Replay each chapter for additional secrets, achievements and performance and locate a variety of Easter eggs.

Multiple episodes, each featuring a different demonic entity. Buy each subsequent chapter from within the experience and face a new demon using a different weapon. Follow the store page to be notified of new chapters as they release throughout the year.

Realistic, sinister and completely immersive environments hide rich story clues and a variety of unique secrets.

Find and use a several trademark exorcism tools as well as hidden "artifacts" that aid you on your quest.

Receive cryptic messages from a mysterious stranger who seems to know your every move.

Return to the safety of your office at the end of every chapter to assess your performance and continue the story.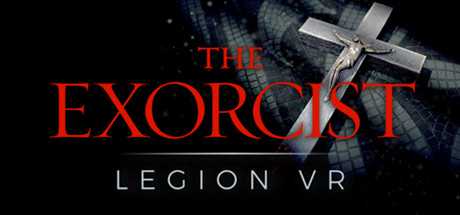 Fecha de salida
Noviembre 22, 2017
SOs compatibles

Windows
Entrada
Controladores de movimiento