Cave Digger 2: Dig Harder (PC)
Cave Digger 2: Dig Harder
It seems The New Frontier guards it's secrets well, and it's your turn to explore, rookie. Time to blow off the dust on your trusty pickaxe and get down to the mines. Incredible treasures are just waiting around for you to go dig 'em up, so be sure to make the best use of all the miner's tools lying around. However, you better look out for those nasty creatures lurking in the dark caves so make sure to carry some firepower with you.


A VR adventure game taking place in an alternative, weird west dieselpunk world. The player is a penniless but adventurous prospector in the wild northern region known only as "The New Frontier". As the player excavates the mountains of their claim, they encounter many mysteries along the way as they mine and fight their way through various unique biomes.Tools and progression
Choose the right tools for the job from a collection of mining equipment on the surface. Exchange your loot for money to upgrade your gear. The upgrades will make your tools more effective, for both work and combat.Multiplayer
Gather your party up to 4 players, to create a hard working team of miners! What kind of a role will each of you have in your mission is totally up to you as long as everybody is doing their best.

Customize your characters to your liking from a wide selection of clothes and accessories to show off to your friends.The story
Discover the lost pages of a comic book, which follow the story of Clayton Lee Jackson III, a legendary adventurer who arrived to The New Frontier before you.Features: Mining, looting, capitalizing
Tool and weapon upgrades
Exploration in procedurally generated levels
Close-quarters combat
Cross-platform co-op multiplayer
Character customization
An unraveling story in a form of collectiblesAdd to your wishlist now and join our discord!

The game is still in early development. Screenshots and descriptions subject to change.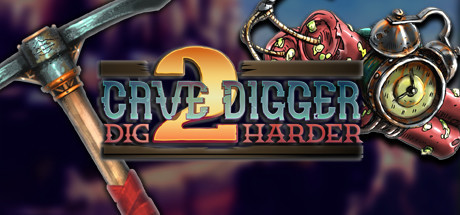 Fecha de salida
Septiembre 14, 2021
SOs compatibles

Windows
Entrada
Controladores de movimiento
Idiomas
Voces en inglés

Textos en inglés