A New VR Platforming Experience
There's only one goal in Straylight: Get to the end. But to do this, you will need to master a gravity-defying propulsion mechanic built exclusively for Virtual Reality, and pass the increasingly difficult challenges ahead of you. You'll fly, swing, fall and soar through beautiful—and deadly—worlds, engineered to break the mind and spirit. Only the best will successfully traverse these lethal cosmic playgrounds, using solely their wits, razor-fine reflexes, and delicious desperation. Soar; die; repeat; then soar again until you find your perfect path through the course. And only the very, very best will be able to master… The STRAYLIGHT.



A New Universe (of Danger)
Explore and break your teeth on increasingly difficult worlds built in VR, for VR, and only truly able to be experienced with this new technology. There is beauty in this universe, but beware; even beautiful things can be deadly. Ancient, broken monoliths hang waiting in the depths, surrounded by lovely, spinning obstacles, and your only weapons to conquer them will be your will and determination. You will sail around massive artifacts and through mind-bending arenas designed to reduce you to only one, sharp desire: To win. No matter how many times you have to die.



Movement Is Life
Have you ever wanted to fly? Have you ever wanted to move effortlessly in virtual reality? Straylight gives you full freedom of movement, a cosmic playground to discover, and a unique propulsion mechanic to explore. Straylight is a game developed for current and next generation VR equipment, and allows for immersive movement in VR space without the disorientation and nausea that accompanies many types of locomotion in virtual reality. Some players will always react badly to VR, of course, but our experience has been that very few people experience discomfort of any kind while playing.



Master the STRAYLIGHT
Straylight is a challenging experience meant to evoke the best feelings of classic platforming games but evolved for virtual reality. You have no weapons, no health, no extra lives and no excuses; the only way to get through the portals and discover The End is to master the Straylight; and the only way to master the Straylight is to move. Are you ready?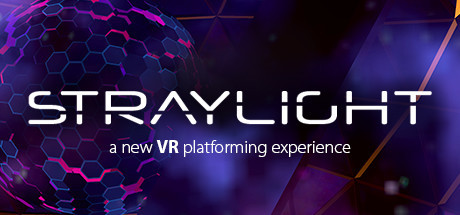 Fecha de salida
Febrero 3, 2020
SOs compatibles

Windows
Entrada
Controladores de movimiento
Idiomas
Voces en inglés

Textos en inglés