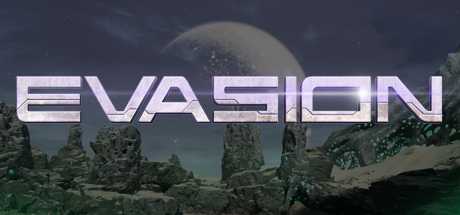 Fecha de salida
Octubre 9, 2018
SOs compatibles

Windows
Entrada
Controladores de movimiento
Evasion is an intense VR shooter game, designed to immerse players in high intensity co-op multiplayer combat. Experience the next generation in VR locomotion designed from the ground up for an authentic FPS action game. Choose a hero class and join up to three friends or go on alone in an extinction-level battle for survival.
Explosive VR Combat
Evasion will deliver cinematic destructible environments and intense bullet hell action. Players will team up and fight their way through maelstroms of bullets while diving for cover. The 'Swarm A.I' enemy behaviour system adds a new level of tension, making tactical movement and teamwork critical to your squad's survival. Experience the charge of heroism as you and your team run and gun to complete vital objectives, rescue one another and overcome deadly ambushes.
Built For Locomotion
Evasion will empower gamers to walk, run and dive into battle with unparalleled locomotion freedom. Evasion's goal is to deliver on the promise of free movement that VR gamers want. Players can choose from highly crafted locomotion modes designed for FPS gameplay that can be customized to your own play style and comfort level.
Fight Solo or Join a Squad
Make your mark on the battlefield and choose from four hero classes including the death-dealing Striker, indispensable Surgeon, calculating Engineer or valiant Warden. All four classes have their own unique strengths, weapons & ultimate abilities. Customize your class as you level up by upgrading your abilities and making your own unique build. Players can combine class types to create the most effective team.
From compelling mission objectives, to powerful player class combinations and blockbuster-quality FX and destruction, Evasion is poised to become the next must-own VR shooter.
Evasion Key Features:
Action packed and high-intensity sci-fi shooter gameplay

Co-operative Multiplayer Campaign for 1- 4 players

Total immersion with 'next-gen' full body avatars powered by IKinema

Authentic FPS locomotion options for the most realistic VR shooter experience

Powerful class-based gameplay with customizable ability upgrades

Best in-class physics & destruction, enhanced for the Intel® Core™ i7 processor

Highly replayable missions with randomized objectives & enemy encounters

Spectacular Unreal Engine visuals & 3D Spatial Audio brings combat to life

Coming to HTC Vive & Oculus Rift in Spring 2018