John Wick Chronicles (PC)
John Wick is back!

John Wick Chronicles lets you play as the legendary assassin John Wick, allowing you to pick up his iconic weapons and head into the world of hired guns - all in virtual reality.

In John Wick Chronicles you'll dive into a whole new way to experience the action, as you'll be a part of it - and not just someone who holds the controller.

Enter the Continental Hotel, and pick up your first mission…

PRE-ORDER BONUS: By pre-ordering John Wick Chronicles, receive a complementary copy of PAYDAY 2 featuring John Wick as a playable character as well as the upcoming John Wick Weapon Pack DLC for PAYDAY 2.

More information about the game is available at http://www.johnwickvr.comKey Features• Enter the World of Hired Guns - Explore the John Wick universe and immerse yourself in a high adrenaline experience by interacting with characters and exploring the locations in three different levels.

• Experience intuitive Controls in VR - For the first time ever, experience John Wick in virtual reality using smooth, simple and intuitive controls that are easy to learn but hard to master.

• Practice makes perfect - Use the training mode to perfect your assassination skills before you head over to the Continental Hotel, armed and ready.

• Fight for your life in two different game modes - Step into the shoes of the crime underworld legend John Wick and choose between two gameplay modes, depending on what experience you are after: Arcade or Simulation.

• Immerse yourself in the intense combat gameplay - John Wick Chronicles offers an action-packed experience that features intense combat gameplay where your ability to dodge and cover is key.

• Thrilling boss fights awaits you - John Wick Chronicles features challenging boss fights in virtual reality.

• Wield John Wicks iconic arsenal - For a legendary assassin such as John Wick, everything from handguns and grenades to sniper rifles and submachine guns are available in your arsenal to take out anyone in your path.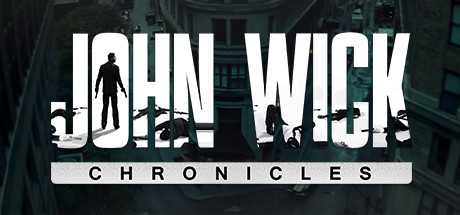 Fecha de salida
Febrero 9, 2017
SOs compatibles

Windows
HMDs compatibles

Steam VR
Entrada
Controladores de movimiento
Forma de juego
Escala de habitación