Behind the gates of their massive HN1 Facility, UB Industries reveals itself to be the evil corporation it really is, building a robot army in its evil plans to take over the world. But hope is all but lost in this world - as an elite infantry agent, Agent V, your mission is simple: infiltrate the fortified facility, seek and destroy evil robots and put an end to UB Industries operations once and for all!

Step into VINDICTA and discover a whole new level of VR action gaming experience. Vindicta's gameplay with arm-swinging locomotion - will make you feel as immersed as ever and get your senses heightened as you discover and interact with the world you're in. As part of your mission, walk around UB Industries' facilities to find your way and feel your heart racing as you pick up weapons to fight off incoming evil robots, mechanical spiders and a variety of other enemies out to take you down.

VINDICTA FEATURES:

Active VR Gameplay: Feel the adrenaline rush as you physically walk through UB Industries' facility, ducking to dodge laser beams, taking cover during shootouts with evil robots and launching cluster grenades at incoming attackers!

Precision Shooting: VINDICTA takes realism to a whole new level with a focus on stealth, tactical movement, and precision shooting.

Deadly Weapons: Handguns, rifles and cluster grenades are just some of the massive weapons you'll be using to take down your enemies.

A Variety of Enemies: Shoot and destroy enemies that will come at you from different directions, in all shapes and sizes - including drones, mechanical spiders among others so watch out!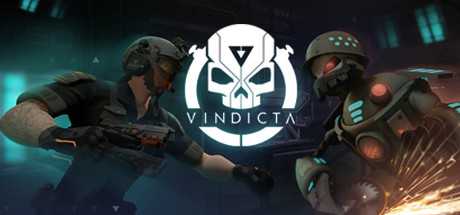 Fecha de salida
Junio 20, 2017
SOs compatibles

Windows
Entrada
Controladores de movimiento