Fear doubleth all but there's an even bigger appetite of the customers coming into the Horror Bar every night.

Taking on the role of a bartender in the Horror Bar simulator you will be serving among other horrifyingly delicious full blood drinks, using 3 different mixing methods.

To face the appetite of your guest coming into your bar, you will be creating some gruesome dishes! Chop gluttonous monsters living at the bottom of the aquarium, fry cut fingers as french fries, but also take care of serving properly fried steaks from meat of an unknown source...

Beware! You may also be up for a challenge to cook a meal from dead rats, which are considered a real yummy delicacy here.

With each level you will immerse yourself in the more and more incredible atmosphere of the game. You will also get to learn more interesting techniques to serve even more zombies coming into your bar.

KEY FEATURES:

Top-notch graphic design - making the zombie world fun and attractive
Complex interactions with the clients - based on well-prepared and customized animations with real clients' reactions to the player's behavior
Well-composed soundtrack made by highly-acclaimed composer Mikołaj Stroiński - the rhythm and pace of the music progress as you progress through the game
Dynamic gameplay boosted by custom-made sound effects
Universal artificial language of zombies designed especially for players' entertainment
HIGHLIGHTS:

Skill & Fun - achieve the best possible results discovering new mechanics and dishes, try not to fail, earn money, get rid of bats, spiders, but most of all... have some fun
Unlock new mechanics, dishes, and characters as you progress through new levels
Serve disgusting dishes and confront with zombies' fail or success reaction
Mess up with zombie-client with unique items such as the baseball bat.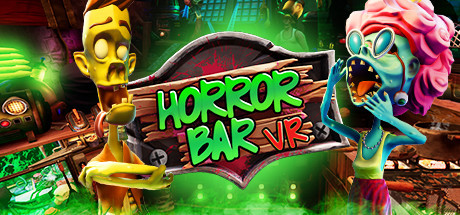 Fecha de salida
Octubre 30, 2020
SOs compatibles

Windows
Entrada
Controladores de movimiento
Idiomas
Voces en inglés

Textos en inglés