Ragnaröck is a solo/multiplayer VR rhythm game in which each player embodies a captain leading a viking ship, and competing against the other clans in a race. To move forward, you have two hammers in hand and must crush the incoming runes when they reach the drums, perfectly in sync with epic viking music. The more hits you achieve, the more energy your hammers accumulate, until you can activate a fully charged combo that will give you a boost.

Viking music: The tracklist is curated with love and care and will be regularly updated. Unleash the drummer in you and play to the epic rock and metal tracks of Alestorm, Gloryhammer, Wind Rose and many more. All have a festive viking/celtic/pirate style, which will make you feel the viking power in you!

Simple gameplay: Following the tradition of arcade games, Ragnaröck is easy to play, hard to master. To move forward, only your sense of rhythm matters. However, to win the race, you will have to train and use your skills wisely. Only the most experienced players will be able to collect all gold medals, beat the high scores and sign their name on the leaderboard!

Play perfectly in time and use your combo bonus at the right moment for an extra boost that will propel you in front of everyone. Multiple difficulty settings will help you improve over time so you can try to beat the highest score on the leaderboard!

Multiplayer mode: The multiplayer PvP mode adds real-time competition to this rhythm game. Start a game of up to 8 players, and beat them all to get to the top of the scoreboard!

Mythological environments: Ragnaröck transports you to the land of the vikings in a stylized environment inspired by nordic mythology. More environments to discover will be added throughout Early Access.

Regular updates: More songs and environments will be added regularly, as well as new features developed with the community. We look forward to hearing from you! Join us on Discord to give us your feedback and Wishlist to get the latest news.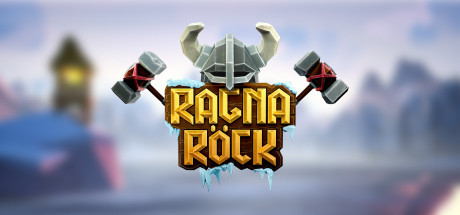 Fecha de salida
Diciembre 17, 2020
SOs compatibles

Windows
Entrada
Controladores de movimiento