PowerBeatsVR is a next-generation rhythm-based VR fitness game with lots of boxing and smashing incoming objects and dodging obstacles.GameplayEnjoy the satisfying feeling of shattering everything in your path, dodge obstacles, and move in harmony with finely tuned music. Unlock weapons with unique features, improve your skills and challenge your friends on a worldwide leaderboard.


Awesome graphics, various weapons and environments, and energetic music will push you further and further. Improve your skills on your journey to mastery. Test your reflexes, increase your speed, and boost your stamina.

Enjoy intense and fun VR workouts on higher levels of difficulty without even recognizing the physical exertion (at least while playing). Or choose the easiest mode and just have fun while smashing objects and moving with the rhythm.Key FeaturesFeel the RhythmEvery challenge is handmade and finely tuned to fit the underlying song and difficulty.

For Any Skill LevelStart with the first difficulty and work your way up or directly skip the first two difficulties if you feel brave enough: A nearly impossible amount of objects to hit and lots of obstacles will test your strength and reflexes.

Various PlaystylesFight with your bare fists, dual wield powerful hammers and fracture even the hardest objects, or grab some shields and block certain obstacles. It's your choice, once unlocked.

Full ImmersionChoose between several stunning environments such as outer space, mysterious desert, or medieval ages. Immerse yourself and feel the flow.

Intuitive and Easy-To-LearnStart the game, choose a song, and everything else will come naturally.Mixed RealityPowerBeatsVR fully supports Mixed Reality, either via the regular SteamVR quadrant view, MixCast, or LIV.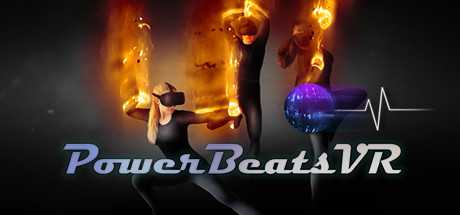 Fecha de salida
Abril 18, 2019
SOs compatibles

Windows
Entrada
Controladores de movimiento
Forma de juego
Escala de habitación
Idiomas
Voces en inglés

Textos en inglés