Are you interested in easy and simple mixed reality streaming and broadcasting? MixCast VR Studio for VR can give you this ability quickly and easily for supported titles.

MixCast VR Studio provides a guided user experience for setup and configuration of the camera parameters using a headset and hand controllers for placement. Users can immediately view the output of their mixed reality setup from within the application to confirm their settings.

Once calibrated, MixCast VR Studio communicates with any application with the MixCast SDK integration to enable live mixed reality streaming and recording without any additional work from the user. This is highly convenient for streamers, podcasters, and others who wish to broadcast or share content from multiple supported VR titles.

The MixCast System for VR is composed of MixCast VR Studio and MixCast VR SDK. Together, they provide a solution for calibration and inline, in-engine, mixed reality compositing of VR applications using a green screen and a basic webcam.

For developers, the MixCast SDK will be offered for free on the Unity Asset Store. Integration is designed to be as painless and straightforward as possible. After setup, results can be tested immediately with MixCast VR Studio.

MixCast can be used with any game or application that has integrated the MixCast VR SDK, including Blueprint Reality's own VR title, Awaken! Let your favourite VR developers know you want MixCast integrated in their titles!

For more information and a detailed setup video and guide, please visit https://blueprinttools.com/mixcast!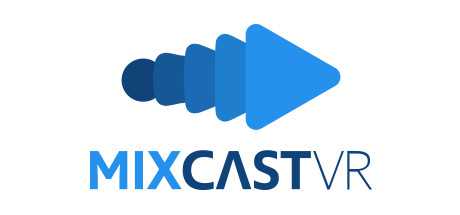 Fecha de salida
Febrero 22, 2017
SOs compatibles

Windows