Captivate audiences as you soar through the air and knock out opponents in Blitz Freak.

Blitz Freak is a 3on3 e-Sport in VR.
The rule is simple. Take control of the central area before your opponents.
Key to victory is teamwork!

-Choose your style
You can choose from 3 types of weapons; magnetic arm, cannon, and shield, each with different play styles. Pick wisely depending on the role you want to play in the team.

-Soar to victory
In Blitz Freak, players don't run to their destination, they fly!
Grapple on to buildings and rocket through the air to get to the central area before the others. Be careful not to smash into the wall!

-Battle friends online
With an online matching system, you can battle friends far away, or team up with them to fight other teams. You can also choose to team up or battle with complete strangers.

-Fascinate your audience
Your gameplay will be in first person, but the audience will be watching the match in third person. Over 100 cameras located throughout the stage will be following the most stunning player in the match. Amaze your audience!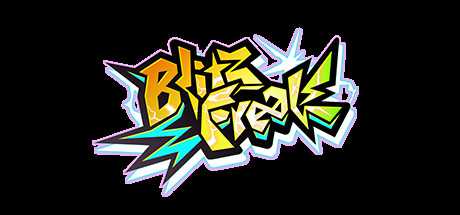 Fecha de salida
Abril 30, 2018
SOs compatibles

Windows
HMDs compatibles

Steam VR
Entrada
Controladores de movimiento