This is a perfect entertaining experience, especially for those who are new to VR.
Challenge Park offers a wide range of ways of getting fun, you even can have a competition party with your friends.
Big Gun
This challenge is about shooting with a big gun into airplanes, balloons and towers.
Sea Combat
Feel yourself a true sea wolf and eliminate enemy ships with torpedoes.
Dance Machine
To get victory point in this challenge you need to dance as a dance god. Just move your body with a rhythm of vibrant music!
Basketball
You need to get certain amount of victory points by throwing balls into the baskets. Difficulty is adapting to your skills, some moving baskets will give you more points.
Shurikens Ninja
Throw some sharp metal shurikens into the dummy enemy. Difficulty will be adopted to your skills.
Main Challenge
Playing minigames will give you prizes, best results will be rewarded by trophies. To reveal main secret, you need to collect all trophies.
Other Experiences
Challenge Park is full of different toys and funny things, just look around and find what will be interesting for you.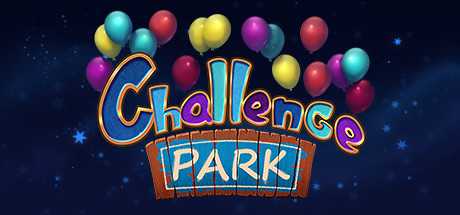 Fecha de salida
Diciembre 25, 2017
SOs compatibles

Windows
HMDs compatibles

Steam VR
Entrada
Controladores de movimiento