Treekeepers is about a giant tree that needs saving and a hot air balloon at the disposal of you and your 4-person crew. Along the way, encounter oversized obstacles and pests that are out to stop you. One player flies, one player defends the aircraft, and the others kill the bad guys.

Don't like who's flying? Then take the flight stick from them! But you'd better learn to work together quickly, because it's your team vs. the world.

Join us on the Discord to give suggestions and report bugs!




Collect and strategize on which parts of your ship to upgrade


Full multiplayer support, online or local, and cross-play with standalone VR users on Quest 2


Take full advantage of PCVR graphical power with lighting and other effects only enabled on the PC version


Keep coming back for high scores with a continuous scale difficulty systemFeatures: Ship-based combat where 4 players can navigate challenges together while controlling 4 turrets and giant energy shield.
Play remotely online OR in-person with multiple crewmates in one large playspace!
3 upgrades that can be applied to the hot air balloon's turrets or shield.
One full playable level with 20 objectives in in a garden setting, with more coming soon!
A dynamic difficulty system that allows for players to earn higher and higher scores in each level, and stats to show off to your friends!
All VR headsets supported via OpenXR, and you can cross-play with friends on the Oculus Quest 2!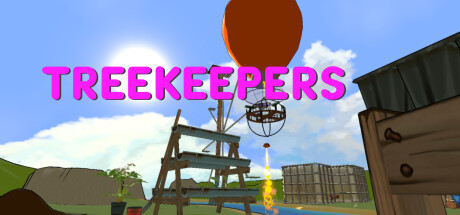 Fecha de salida
Octubre 1, 2022
SOs compatibles

Windows
Entrada
Controladores de movimiento
Idiomas
Voces en inglés

Textos en inglés