BATTLEWORKS VR | Online Physics Based PVP (PC)

Join The Alpha Testing sessions: https://discord.gg/BwMM2GjXzJ

ATTENTION: This game is designed for experienced VR users. It uses advanced and experimental VR mechanics, interactions and locomotion. It's recommended to have previous VR experiences before playing BattleWorks.

BattleWorks is an online PvP game where everything is physically simulated. Use physical weapons to defeat your opponents in dynamic environments.
Upload your own custom avatar and create or discover amazing community mods.Everything is physically simulated
Your hands, player bodies, weapons, doors, and every object in the game is simulated in the physics engine and can be interacted with, providing intuitive contact with the virtual world and creating a strong immersion.


Designed for Online Multiplayer
The physics simulation is designed to be synchronized between multiple online players, providing strong player to player interactions and innovative gameplays.

Innovative Realistic Locomotion
Your body has a weight and is constrained by realistic physics simulated in the virtual world. This makes players move realistically and allows life-like freedom of movement. You can run, jump, climb, like in real, life, no more, no less.




Compatible With Custom Avatars
You can upload your own custom avatar and play with it on official servers!
Custom avatars have to respect certain proportions and conditions to be usable on official servers. However, you can create custom servers where custom avatars don't have to respect those or have to respect your own rules.

Designed for community mods
The game is delivered with an SDK allowing you unbounded modding possibilities. Use all the features of BattleWorks to create and share your own content playable on our servers (you don't need to host anything).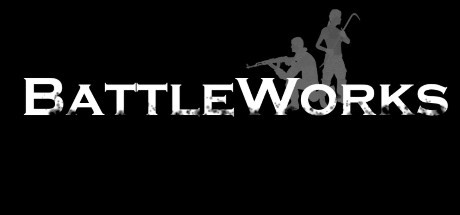 Fecha de salida
Diciembre 9, 2022
SOs compatibles

Windows
Entrada
Controladores de movimiento
Idiomas
Voces en inglés

Textos en inglés