ORBTRAIN - Slot Racing (PC)
Slot Racing VR game experience with 10 slot racing and 5 pursuit racing tracks.
Collect 3 energy elements to start the overboost mode, so you can pass the other cars. Detach and collect all Orbtrain elements and race to the first place to complete a level. Enjoy the ever-changing perspective and high-speed action as you automatically fly alongside your car.

Use menu to set up game parameters. Try to look around by yourself in slot racing mode. Try to steer your car with the VR headset in pursuit racing mode.

HINTS FOR PLAYING
to focus on the race car, do not turn around, but switch from side to side.
if you press LEFT/RIGHT HAND TRIGGER or A,B,X,Y keys during the game, your race car will be in your field of view. You need to look directly at the sensors.
if you select MENU/AUTO VIEW/ON, your race car will always be in your field of view without pressing any button or turning your head.I would recommend using the AUTO VIEW functions only while seated or for training purposes.
If the overall gameplay experience seems too fast, you can slow it down, select MENU/DIFFICULTY/BEGINNER.

Check out the demo, practice a bit, try to get into the flow of the game.

GAME CONTROLS
press trigger to accelerate.
use sticks to change the lane.
press button 'menu' to show game options and to exit the game.GAME PHASE #1
collect 3 energy items to start overboost.
outrun the cars.
reach the orbtrain.GAME PHASE #2
detach orbtrain elements.
collect the detached orbtrain elements to get bonus time.GAME PHASE #3
reach first place to complete a level.
There is a time limit for each phase of the game. Keep this time limit.

For more in-depth information, see the guide "ORBTRAIN Slot Racing - What is this all about?" in the Communityhub.

IS THIS YOUR KIND OF GAME? CAN YOUR PC RUN IT? CHECK OUT THE DEMO!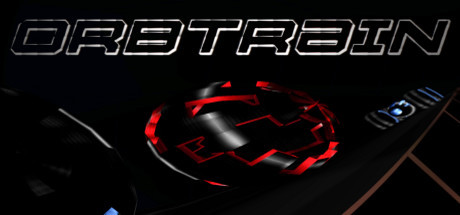 Fecha de salida
Mayo 15, 2022
SOs compatibles

Windows
HMDs compatibles
Oculus
Entrada
Controladores de movimiento
Idiomas
Voces en inglés

Textos en inglés