In a Galaxy far, far away… Ditch the golf clubs, because this planetary physics puzzler is like no other.

Galaxy Golf has innovative and intuitive controls tailored to both tracked controllers and gamepad. With HTC Vive wands and Oculus Touch you'll physically spin the planet, grab the ball, and draw your shot arc out into space. More comfortable with a gamepad? You'll intuitively navigate and aim with your gaze with great precision. Either way, you'll earn achievements, Trading Cards, and a spot on the leaderboards while you play.

Begin with Pleasant Hills and enjoy a mellow course with a pastoral vibe. Survey each planet from the sky, and plan out your path. Will you play it safe, or launch your ball into orbit chasing a hole-in-one?

Take it up a notch and test your skills on the terrible terrains of Frosty Brimstone. Battle gravity to new heights through its harrowing hellscape of glaciers and infernos, in challenges inspired by puzzlers and platformers.

Not enough you say? Hungry for a hardcore challenge? Take off the training wheels and turn on Pro mode. But don't say we didn't warn you.

Will you crush the final volcano? Will you cry into your headset? Will you earn a high five? These are important questions you need answers to.

This is your galactic quest, should you choose to accept it.

Good Luck.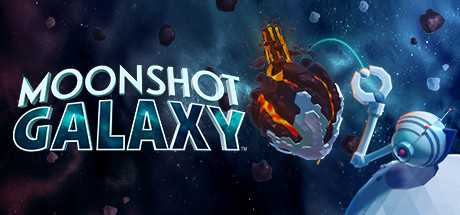 Fecha de salida
Agosto 24, 2016
SOs compatibles

Windows