Overview
NOTE: DK2, CV1 OR VIVE NECESSARY. (Seated VR: Xbox Controller/Keyboard/Custom Joystick support, please turn your controller on before starting, VR Comfort: Intense, some players might experience motion sickness)

Launch Option: For the CV1 and DK2 please choose "Other VR" when starting the game and make sure that you've allowed Unknown Sources in Oculus Home. For HTC Vive please choose Steam VR.

Toy Plane Heroes is a unique multiplayer dogfighting game in which you are controlling a toy plane. The game is made for VR and you are going to experience an incredible feeling of scale, because you are a tiny toy figure. We currently support the Oculus CV1, DK2 and the HTC Vive. We are also planning to make TPH compatible with the most common HMD's.

Details
Features in the early access Version:
Intense up to 4 vs 4 multiplayer action
Singleplayer Campaign
Made for virtual reality
Aim with your head
Including Helicopters, closed cockpit and open cockpit planes
Customizable Controls (Including Alpha HOTAS support, Note: turn on your joystick before you start TPH)
Collect cool Power Ups
Experience scale
Airplane Racing
Play with or against bots
Level up and get new planes
Planned Features:
Several new missions
Continuous releases of new maps, planes and weapons
Support most common HMD's
A lot more, depending on the wishes of the community!
The target of each match is to try to defeat the other planes by shooting at them with toy styled weapons, like the "Bubblegum Cannon". By hitting the enemy plane you get plastic parts which you can use to buy new weapons. After each round you are earning experience points. Once you level up, you will be getting new planes. The game style is inspired by movies like "Toy Story" or "Monster INC.". The environment is colorful and adventurous.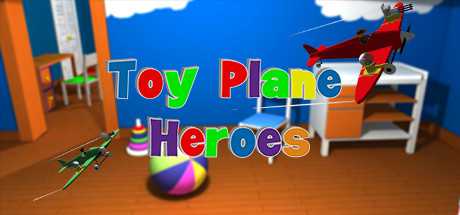 Fecha de salida
Abril 5, 2016
SOs compatibles

Windows
Forma de juego

Sentado