Welcome to VR's first must-play world-building experience: SculptrVR.

Available for both the HTC Vive and Oculus Touch, SculptrVR makes it easy to create, explore, and share brilliant new worlds in virtual reality. Whether you turn yourself into a 2,000-foot-tall giant and build at massive scale or shrink yourself down and design the tiniest of details, SculptrVR's intuitive tools let you add color, shape, and texture to every voxel as you make creations to match your imagination. With natural elements like water, the moon, and the sun, you can enhance your surroundings and alter light sources to thrill anyone who might come exploring. By joining SculptrVR's global community of world builders, you'll be able to collaborate with friends, be inspired by the worlds of others, and even turn your creations into reality. In your world, anything is possible.
Build Instantly
With intuitive tools that let you create spectacular worlds in an instant, SculptrVR sets a new standard for world building in virtual reality.
Enhance the Atmosphere
Use natural elements like fog, lighting, and water to enhance the atmosphere and thrill anyone brave enough to explore your world.
Change Your Perspective
See your world from any angle, whether you are building at a massive scale or creating tiny treasures for others to find.
Collaborate Creatively
Play cross platform with up to 16 people at once to build worlds beyond the bounds of what you could envision on your own.
Be an Intrepid Traveler
Explore neighboring worlds in the SculptrVR community and find the inspiration to take your creations to new heights.
Get Physical
SculptrVR makes it easy to download a file and 3D print your virtual creations in the real world.
Coming Soon:
The SculptrVR team is hard at work on a few game modes to play in SculptrVR's fully creative/destructive environments!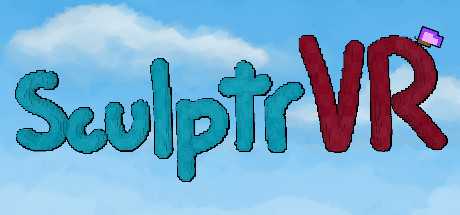 Fecha de salida
Abril 4, 2016
SOs compatibles

Windows
Entrada
Controladores de movimiento