Hard Bullet is a secret action adventure VR game with realistic physics, lots of guns, gory body damage, slow motion abilities and cinematic environment destructions.

Fast-paced Action inspired by genre-defining classic John Woo movies like Hard Boiled, The Killer, Better Tomorrow, Hard Target.
Destructions and Physics: using the best solutions to bring realistic physic destructions, object and environment hand interactions.
Slow Motion and Tricks: jump, slide and control time like in classic PC blockbusters: F.E.A.R., Max Payne, Stranglehold.
Weapons: Expect variety of famous pistols, submachine guns and shotguns, you'll get some sweet rifles and machine guns as well.
Enemy Gore Body Damage: Accurate full body IK systems. You can turn on real gore mayhem with body dismembering and blood fountains if you are ready.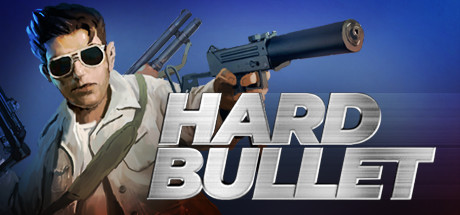 Fecha de salida
Octubre 22, 2020
SOs compatibles

Windows
Entrada
Controladores de movimiento
Idiomas
Voces en inglés

Textos en inglés