The Hangman at Home - VR (PC)
"What does the hangman think about when he goes home at night from work?"

Inspired by the iconic Carl Sandburg poem (1922), this VR single-user immersive experience explores themes of acknowledgement and participation. It is not about hanging people, but about the awkward intimacy that comes with being human, and the connection between spectator, witness, and accomplice. The animated, interactive experience invites you into five interwoven stories, capturing pivotal moments in people's lives. The Hangman at Home – VR ultimately reveals that we are all more alike than different, while raising questions of responsibility.

The experience begins with a call to action, as the user is asked to light a match to ignite the narrative. This non-linear, layered story is both interactive and observational. Users are given the choice to cross different thresholds, such as a door, a window, or a fireplace; each is a portal to a room where one of the five animated scenes unfolds. Eventually they have the opportunity to interact with objects that are extracted from these stories, to engage and create a soundscape. Finally, they are invited to take part in the poetic climax of this thoughtful, often playful, journey.

This multi-media project has three distinct and singular outputs:

- The Hangman at Home – VR – a single-user immersive experience (world premiere at the Venice Biennale);
- The Hangman at Home – an animated short film independent of the VR experience (to be released in 2021);
- We Are at Home – a multi-user VR installation for a larger venue and audience
(to be announced).

It is a co-production between Late Love Production (Denmark), Floréal Films (France), Miyu Productions (France) and the National Film Board of Canada.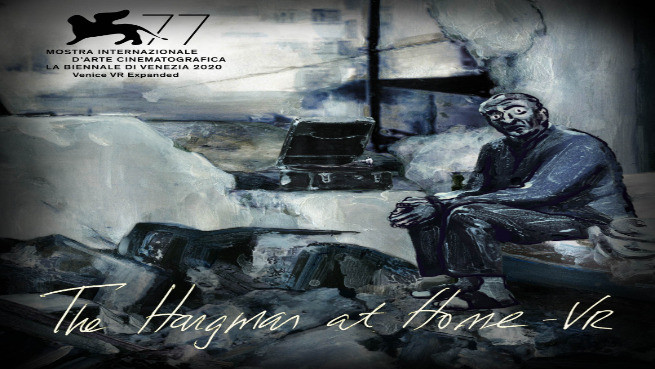 Fecha de salida
Agosto 26, 2020
SOs compatibles

Windows
Entrada
Controladores de movimiento
Idiomas
Voces en inglés

Textos en inglés