This is a Virtual Reality game where you measure random things height in Bananas


The rules are simple:

Get a Banana from the dispenser
Measure the height of the objects with the bananas
Throw the exact number of bananas in the tube and press the green button



Bananas
Normal Bananas are spawned normally from the dispenser, special bananas needs certain conditions

Marker
Helps you to draw and take note on everything.

Radiobanana
The object is too high The Radio Banana device helps you buring the object in the ground



Ice Banana
Single Player: Freeze Time
Multiplayer: Freeze PC Player
Fire Banana
Single Player: Super Speed
Multiplayer: Burn Banana Juice
Magic Banana
Single Player: See Scale of Objects
Multiplayer: Random Effect
TNT Banana
Single Player: Object Explode!
Multiplayer: Player Explode!In multiplayer mode PC player and VR player play against each other


Choose objects and banana scalefrom PC and other options
The VR Player can choose to start or not the game, if not the Single Player will restart
Every Banana became banana Juice that can be used to attack the opponent. If the VR Player throw a special banana into the tube will be able to block the PC player
Training mode: infinite time to learn the Way of the Banana Scaling


Use the training mode to learn all the button function and have some fun with Joe, the Flying Banana.More mode and objects pack are coming soon!We are working on some new add on for the game so, stay tuned for more Banana for Scale!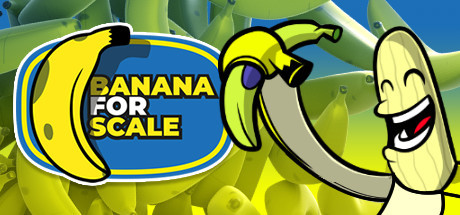 Fecha de salida
Febrero 27, 2020
SOs compatibles

Windows
Entrada
Controladores de movimiento
Forma de juego
Escala de habitación
Idiomas
Voces en inglés

Textos en inglés