Trinity.Town: Monastery | Martial Arts and Meditation (PC)
Virtual martial arts training and meditation
You always wanted to practice your martial arts in a perfect environment. You always wanted to train with your virtual Bo, Bokken or Ken?
The martial art also includes meditation. This brings peace, joy and peace into your everyday life and gives you strength for the ever new tasks you have to deal with every day. Transform your home into an incredible training landscape and a refuge to relax.

h2]The environment[/h2]
You start in a wine cellar of a monastery, where by throwing a dice at the Trinity.Town logo different weapons appear. Soon you will be teleported from here to breathtaking places where you can find the best environment for you to train or meditate perfectly. Further areas are already under construction to inspire you in new ways.Individual adjustmentsAt the moment we are working on lots of features so that you can adapt the times of day, music and much more individually to your needs. So you can concentrate on what's important. Among other things, we are working on a music visualizer and testing a radio and spotify integration.Always new contentWe are constantly working on new environments and improving existing landscapes. More details, more possibilities, new effects, new music and much more await you in the future and partly also as free Early Access Updates.

h2]As of version 2.0 Guided training units[/h2]
We are mainly working on providing you with a virtual trainer. So you can look at techniques and procedures and get tips on how to perform them yourself. These virtual trainers receive their "knowledge" through motion capture from real masters. They are therefore the ideal template for your training - wherever and whenever you want! The guided meditation is of course also an important part of our further development.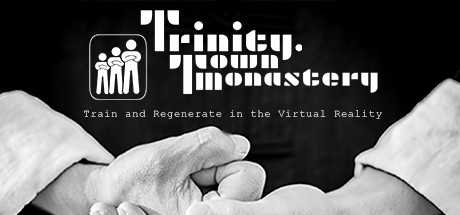 Fecha de salida
Febrero 13, 2020
SOs compatibles

Windows
Entrada
Controladores de movimiento
Idiomas
Voces en inglés

Textos en inglés