Virtual Battlegrounds (PC)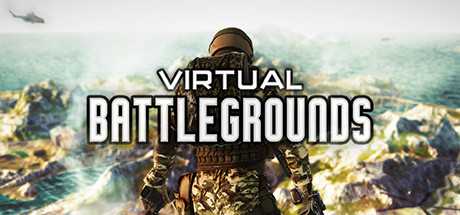 Fecha de salida
Abril 5, 2019
SOs compatibles

Windows
Entrada
Controladores de movimiento
Virtual Battlegrounds is the ultimate Battle Royale being built from the ground up for virtual reality. Battle to become the last man standing on this apocalyptic war-crazed island through tactical gun-play, an epic map, and physical based controls for skydiving, climbing, shooting, ziplining, and driving.

Key Features:

Gunplay - With the assist of military personnel we've built a realistic gunplay system.
*Lots of guns - Sniper Rifles, SMG's, Assault Rifles, Pistols, Heavy Weapons
*Attachment System - Scopes, silencers, laser points, sight modification

Physical Locomotion - Use your arms, legs, and body to move.
*Skydive - Use your arms and head to navigate.
*Zipline - Use your arms to hold onto and release from the ziplines.
*Climb - Climb anything using your body and arms.
*Swim - Float in the water and swim anywhere with arm movement.
*Sprint - Swing your arms to sprint.
*Jump - Jump in real life to jump. (We did add in a jump button)
*Crouch / Prone - Move your body to get into different physical positions.
*Slide - Sprint and stop to slide.

Epic Map - Explore a large and fleshed out two square KM island.
*Churchtown - A refugee camp built over a church in the mountain.
*Ostenbirk - A resort town built on top of the water and on the beach.
*Maetland - A once peaceful town that has become war torn and desecrated.
*Crash Site - The site of a large 747 plane crash and slum town.
*Zipline Tower / Road Network - A deeply interconnected network of locations that puts the world together.

Other Key Features
*Spatial Voice chat.
*Immersive full body IK System.
*Hub Area with Twitch Stream, shooting range and jukebox.
*Basketball.
*Hand angle calibration tool.
*Realistic vehicle controls.
*Squad and Solo modes.
*Slap people to death.