Take a journey through the mind of musician Reuben Wu who scored an original soundtrack to this experience. Travel through his imagination to amygdala while listening to his original scored soundtrack.

Reuben's real life brain data was scanned with an MRI to allow you a portal into the human brain, allowing viewers to enter, view, and explore the mind in a brand new way. Debuting the world's first-ever animated VR neuro experience powered by AMD's pioneering virtual reality technology LiquidVR™, GE is bringing viewers into the imagination and brain of accomplished photographer and DJ Reuben Wu, for a journey through Reuben's neurological responses to his thoughts, ideas, fears and memories.

Created by Kite & Lightning in partnership with GE & AMD , "Neuro" gives a peek into how scientists are breaking new ground to understand how the brain works through advanced imaging technology.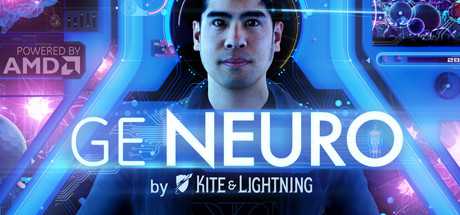 Fecha de salida
Septiembre 5, 2016
SOs compatibles

Windows
Entrada

Teclado + ratón