Counter Fight is never dead!
"Counter Fight 3" is a work simulation game where the player becomes a chef of a pizza store and provides meals to unique customers who appear one after another.

New fun elements have been added, while the fun that was in the "Counter Fight" so far is kept intact.

The aim of the player is to cook and provide meals on the order of the customers, aiming for a higher score. After playing, your score will be reflected in the ranking where players from all over the world will participate. Let's make pizzas and pasta quickly and accurately, defeat the bad guys and become the world's pizza store.



New feature:
No more room in hell and pizzeria!
In addition to the robberies that have appeared so far, new zombies will come to the store. Fearing customers do not eat meals. Let's sweep them out with a gun as soon as possible.

Fun throwing, fun hitting
We implemented more toys. There are items with special functions in the UFO floating in the air, throwing a weakness robot, and others. Let's play with various hands.

Improvement graphics
From the previous series, it evolved into a more beautiful graphic. You can enjoy more realistic play.

Improve ease of playing
We reviewed the in-store design from the series so far and optimized it to reach materials and cooking utensils with minimal movement.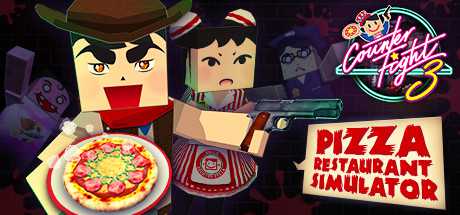 Fecha de salida
Diciembre 20, 2018
SOs compatibles

Windows
Entrada
Controladores de movimiento
Forma de juego
Escala de habitación