River Relaxation VR is a relaxing hands-free virtual reality simulation of calmly floating down a river in a kayak after sunrise.

Watch the trees gently sway as the birds sing and circle overhead while the kayak takes you through sun and shade. Listen to the water trickle from the waterfalls down into the river as butterflies hover over bending flowers.

You may configure the audio levels and kayak speed by turning your head to the back of the kayak and looking at the first two soda cans on the left in the cooler. Look at a can for one full second to bring up a panel with buttons you can look at to configure settings and dismiss the panel.

River Relaxation VR runs for approximately 25 minutes. To end the simulation sooner, either press the Esc key or turn your head to the back of the kayak and look directly at the last soda can on the right, and then at the confirmation button.

River Relaxation VR is a 100% hands-free kayak-on-rails simulation. Paddling or any other controlling of the kayak is not supported.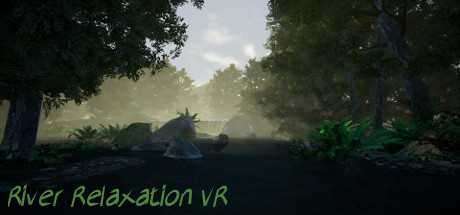 Fecha de salida
Octubre 12, 2018
SOs compatibles

Windows
Forma de juego

Sentado