Macunx VR is a software for building memory palaces in virtual reality. See your imagination come to life before your eyes as you create spaces, fill them with mnemonic images, and learn complex subjects with the ancient technique of the memory palace.

Build Macunx VR offers a set of features which enhance the process of building memory palaces. The objects which can be created with the drawing features are:
Fence
Walls
Rooms
Floors
Pedestals There is a number of different pedestal structures already predefined and ready to be used. Those pedestal structures are:
Single
Quincunx
Quincunxqrd
Macunx
MnemonicsIt is possible to import images and 3D models within the software without having to take off the headset. There is an interface which allows users to browse and download images from Pixabay while 3D models can be downloaded from Google Poly platform.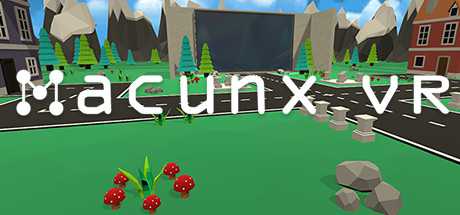 Fecha de salida
Junio 20, 2018
SOs compatibles

Windows