RoboHeist is an intensive and immersive Virtual Reality stealth game specially designed for HTC Vive VR device.

Your mission is to find and power up the teleport on each level. Watch out for evil robots, lasers and alarms. Hide in closets and chests, climb ladders, crawl and crouch. Sneak around in shadows and use weapons to destroy the robots.

FREE DEMO includes Tutorial level + 2 full levels.
FULL VERSION includes all the current and upcoming levels (instant access).

Global Leaderboards (Steam) for each Level and Level Sets!

Play area: Room-Scale / Stand-In-Place
Locomotion: "Walk-In-Place" (hold controller touchpad buttons and swing your arms)
Controller Grip buttons: Grab items / Climb ladders etc.
Controller Triggers: Interact / Activate / Use items.
Controller Top buttons: Inventory

RoboHeist VR is made by a small indie studio Blob Lab from Finland.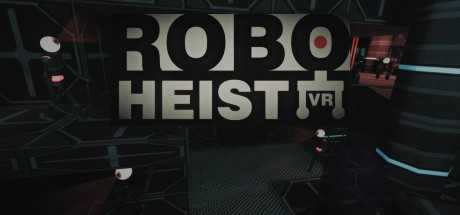 Fecha de salida
Marzo 14, 2018
SOs compatibles

Windows
HMDs compatibles

Steam VR
Entrada
Controladores de movimiento