Jumanji: The VR Adventure (PC)
Think you know Jumanji? The game has evolved in Jumanji: The VR Adventure. Put on your headset and find yourself in front of the classic Jumanji game box; open it, and you're transported into a fully interactive 3D jungle. You're the game master now -- reshape the world as you see fit using boulders, trees, waterways and wildlife. You'll need to work with the characters from the movie, using their unique strengths, to complete missions and track down collectibles. As you seek to lift the curse, what you'll discover is that you don't just play Jumanji -- it plays you…

Based on the world of the classic film and featuring characters from the all new film Jumanji: Welcome to the Jungle, Jumanji: The VR Adventure is an exhilarating, immersive adventure that will take you deep into the jungle and never let go.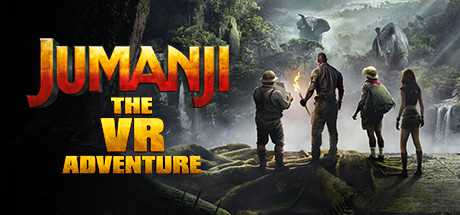 Fecha de salida
Enero 17, 2018
SOs compatibles

Windows
HMDs compatibles

Steam VR
Entrada
Controladores de movimiento
Forma de juego
De pie