Jaguar I-PACE Concept | Virtual Reality Experience (PC)
"The challenge was to design and build an electric vehicle that's distinctively and unmistakably a Jaguar – a vehicle that will demonstrate that an electric vehicle can be a driver's car and excite the senses." - Ian Callum, Jaguar Director of Design

Discover Jaguar I-PACE Concept – a preview of our first all-electric performance SUV - in a fully interactive Virtual Reality experience. HTC Vive customers can now explore the design and engineering stories behind I-PACE Concept through a blend of cinematics and immersive room-scale VR technology.

Representing the next generation of battery electric vehicles, I-PACE Concept is the future that drivers can look forward to, and a striking glimpse of Jaguars to come. Marrying a bold, future-facing design with a supercar silhouette, I-PACE Concept combines the renowned Jaguar performance and legendary refinement you'd expect to deliver a truly engaged, exhilarating drive. With a range of more than 500km on a single charge (NEDC cycle) and true sports car acceleration - reaching 100km/h in around 4 seconds - I-PACE Concept will prove that a zero emissions vehicle can still be a true driver's car.

This app is the first version of the Jaguar I-PACE Concept Virtual Reality Experience for Steam. Please note that the app is only supported on Win10 and nVidia GTX 1080. All rights relating to the Jaguar I-PACE Concept content and technologies contained within this app (including applicable patents) are owned by Jaguar Land Rover Limited.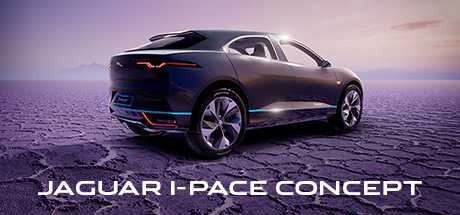 Fecha de salida
Noviembre 13, 2017
SOs compatibles

Windows
Entrada
Controladores de movimiento