Roman Sacrifice in Córdoba (PC)
It is the first century AD and you are the high priest of the Emperor's imperial cult in Cordoba, Provincia Hispaniae - modern day Spain.

You have arrived at the temple to perform a ritual sacrifice to honour the Emperor and his family and demonstrate your city's allegiance to Rome. It is vital that you perform this ritual correctly, to guard against evil and unveil omens.

This ritual is one of precision using various implements with multiple stages, including music and sacrifice and burnt offerings to the gods.

The user will be guided through, and get to participate in this historic ritual.

This Lithodomos VR experience is not just engaging and entertaining, but is a valuable educational tool of great historical significance. Every detail has been researched and approved and is backed-up by archaeological evidence.

Fun Facts: Construction of the temple began during the reign of Emperor Claudius (41-54 AD) and ended some forty years later, during the reign of Emperor Domitian (81-96 CE). The remains of the Roman temple stand next to the town hall in Cordoba. The size of the building needs to be seen to be believed. You will see the altar in the Lithodomos VR experience, and you will stand in amazement below the marble columns that support the roof.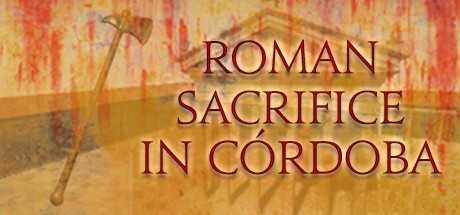 Fecha de salida
Noviembre 6, 2017
SOs compatibles

Windows
Entrada
Controladores de movimiento
Forma de juego
Escala de habitación