Get ready to be hooked on Snatchers!

Snatchers is a futuristic VR eSport where players on hoverbikes snatch a ball with hook guns to score goals in a virtual stadium. It has two players assigned to each of the two teams, using two motion controllers to control a hoverbike and a hook gun to snatch and throw a ball into their opponent's goal, in a way that resembles a football game.

Features:
Intuitive Controls: Control your hoverbike and the hook gun with two controllers on each hand. The intuitive controls let you become quickly absorbed in the virtual world.
Supersonic Speeds: Hoverbikes will allow you to enjoy the thrilling speed that no one has ever experienced before. Speed up even more by snatching the hook points floating in the air.
2v2 Combat: Play with your friends. Decide whether you are going to pass the ball to your teammate or shoot to the goal. Don't let the opponent snatch your ball!
Dynamic Use of Hook Guns: Lead your team to victory by catching the ball with your hook gun at the right exact moment.
Various Boost Items: You want more power? Pass your bike over marked spaces on the field, enabling you to boost power.
Cross-Platform Play: Snatchers enables players to find a teammate and opponents via matchmaking. Every player, regardless of Steam/Oculus, connects to the same pool for matchmaking.
High-Quality Graphics: Snatchers, which was built using Unreal Engine 4, pursued the highest level of graphics to provide a highly immersive VR experience.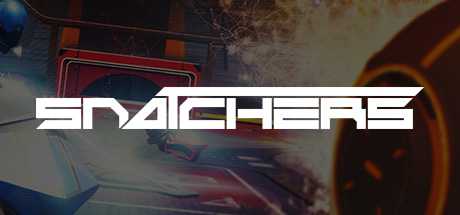 Fecha de salida
Octubre 25, 2017
SOs compatibles

Windows
Entrada
Controladores de movimiento
Forma de juego

Sentado