MGSLeisure1000, a leisure centre in your home!

Please note All screenshots and the Video will be updated as new features are added
Bringing all the fun and games of your local Leisure centre to VR. Multiple games, play single player or online with friends in the following games :

Bowling

Full ten pin Bowling any time of the day or night, play with up to 4 players/friends. Multiple lanes will give the impression of being at your local bowling alley.
Realistic Physics and ball movement, think bowling is easy? We offer no help with aiming, you have to throw like in real bowling.
Neon bowling at various times throughout the day and night, the lights turn down the UV lights come on and the music volume increases, a great atmosphere for a few drinks and a game of bowling.

Laser Tag

A full game of laser tag in a Neon arena. team based starting with 30 lives. Game ends when lives reach 0

Minigolf

A FULL 18 hole mini golf course to play with friends.

Hole in one golf machines

Step right up and see if you can putt the ball in one!, with high scores and increasing difficulty.

Table Tennis

The old classic, play a game with a friend or player online, First to 10 wins!

Pool

The good old classic game of pool, play with friends or others online or even play a single practice game.

Sports bar

A place to sit back chat and watch some TV. Add your favourites from Youtube direct onto the TV screens around the bar or settle with a relaxing game of pool.

Arcades

Play some custom simple arcade games in the main hall.

Night Club

That's right a NIGHT CLUB, loud banging dance tunes, lights, bar and more, a place to go have a dance, listen to music and have a good time. Opening times throughout the day and night, a great place to hang out and socialise.

PLEASE NOTE not all of these features will be present in release and will gradually open via updates.

Confirmed on release in EA :

- Bowling
- Golf
- Table Tennis
- Bar

The nightclub is approx. 60% complete and work has already started on the other attractions.
We will look to add new features also as time goes by.

Bugs and Issues

Like anything there will be bugs and issues in our EA release, we ask that any bugs are reported either through our forums or on the discussion forums here.
Physics can sometimes play up and although this is something we are constantly working upon at the moment.
Features will be added and not all will be present in release although all the frame work is there already.

VR is required, either a HTC VIVE or OCULUS RIFT with MOTION CONTROLLERS.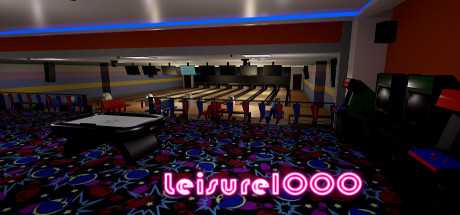 Fecha de salida
Agosto 1, 2017
SOs compatibles

Windows
Entrada
Controladores de movimiento