You are a pioneer who comes to the new continent by boat. Arriving at the new continent, you find that the place is deserted but have the huge city ruins and a underground city like myth. Since the there have been competition and plunder among people and you are the one of them, you begin the crazy enclosures and competitions among each other on your own land.Some pioneers successfully established their fortress, used the underground city to store the loot resources and constructed their own land. Among these pioneers, some of them begin to sell their fighting strength to become hired soilders, while the lords hire them to attack other lords.


In your own dungeons, you could design the maze in advance to prevent another player getting your dungeons. At the same time, you could explore another player's dungeons, you will obtain the survival supplies of this player if you pass the barriers of dungeons.

Attacker: When entering the dungeons of other players, if you find the treasure could obtain 10 credits, 100 golds and a certain probability for obtaining the weapon set if you past the barriers of dungeon. If you died in the dungeon, you will lose 5 credits.

Defender: when the other players entering your dungeon, you will lose all your mercenaries and traps in the sandbox if they past the barriers of your dungeon. If they died, you could obtain 5 credits.


《The Dawn:First War》 is completely open game, we support all of the players' decisions and you can make a development of the game as whatever you want.As we all know, we need land and resource to survive and develop, you could obtain another another player's survival supplies after aggressing, it also bring a invisible pressure to both side.If you wanna have a faster development than others you could only to rob others, if you wanna obtain shortage of resources, strive for it.There is not a prescribed route, just do whatever you want, you could win a victory by your intelligence and wisdom.


1.Long-range weapons --- magic wand and book, bow and arrow, multi-function pistol
2.Close-in weapons --- shield and knife, shield and sword, shield and ax, two-handed knives, two-handed swords, two-handed axes.
3.Trap weapons --- rockfall, spikeweed, lava traps, kink-weight, hammer , traps.
Players could match the weapon in multiple combinations to form their own way of attack and could achieve the harmonious use of multifarious weapons by taking turns using the long-range weapons and using the close-in weapons.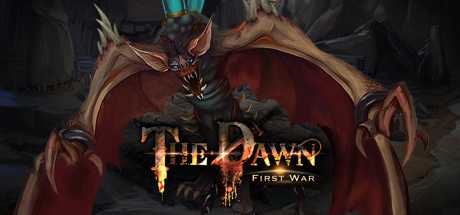 Fecha de salida
Diciembre 29, 2016
SOs compatibles

Windows
HMDs compatibles

Steam VR
Entrada
Controladores de movimiento
Forma de juego
Escala de habitación