VR0GU3: Unapologetic Hardcore VR Edition (PC)
VR0GU3™ is a virtual reality sci-fi shooter with rogue-like influences for the HTC Vive.

Please note that the Unapologetic Hardcore VR Edition utilizes a touchpad walking-style of movement, which will likely make you sick if you are sensitive to simulator sickness. We make no apologies for implementing touchpad walking, as our goal is to provide a "hardcore VR" experience, but if you do tend to suffer simulator sickness, we must recommend that you should not buy this game. See the bottom of this page for more information.ABOUT THE GAMEYou have completed your infiltration mission. You now have just 15 minutes to make your way through the corridors of the labyrinthine spacestation to the 5th Floor and steal a fighter.


Along the way, you'll find ammo, medical packs, and weapon upgrade kits for enhancing your handgun, as well as information access panels from which valuable intel can be extracted using your omni-tools (Vive controllers).

Each floor of the station is random, as are the spawn locations of all enemies, which means every play-through will be different.

Every kill, each intel access point and each floor you complete grants your character experience points (XP), which will enable you to level up as you progress through a game. Be aware, though, that your enemies level up with you—as you amass XP for a high score, you also make the game that much more challenging for yourself.CURRENT FEATURES15-minute VR gaming sessions — a brief, intense VR exploration and combat experience!
Kinetic reloading mechanics — to reload you handgun, you need to eject the spent mag/drum (press Menu on your dominant hand), grab a replacement from your ammo pouch (with your off hand), and slot it into the weapon before you can fire
Trackpad walking — for more a immersive experience!
Keep your holosword handy...for close encounters — Out of ammo? Carve a path through the enemy until you can find more!
RPG-lite, rogue-like character advancement (collect XP to advance your Level, which in turn increases things like your health and damage stats)
PERMADEATH! — you have 15 minutes; no checkpoints; no saves; you die, you start over
Rogue-like "dungeon" — levels are selected at random from a large pool; we will be expanding the pool of levels over time too, until players should rarely ever see the same level
All enemy spawn locations are random
Enemies level with you and the game increases in difficulty as you progress deeper into the spacestation
No two plays through will be the same — endless replayability!
Old-school difficulty — surviving to reach the escape point should provide a profound sense of accomplishmentWHAT WE'RE WORKING ON CURRENTLYWe're adding a new Marathon game mode that allows for saving at the start of a new Floor, but still features Permadeath (to maintain that Rogue-like feel)
We're adding the next set of environment art assets (models and textures) and building a new set of levels based on these new assets.
We're experimenting with modifying the player shooting model to allow for critical hits (e.g. on head-shots).
We're starting to replace the placeholder audio files with Final audio assets. There are no Final audio assets in the current build, so there's a lot of work to be done.
We want to add another melee-type enemy unit
We're experimenting with adding VR hands and proper left- and right-handedness support
The Early Access release of VR0GU3 is intended to help us gather community feedback on all aspects of the game. We invite our players to share their feedback in our Steam forums where all may contribute freely to the discussion. Jump in and contribute your ideas today!REGARDING SIMULATOR SICKNESSVR0GU3 utilizes a touchpad walking-style of movement (e.g. ONWARD). This method of VR locomotion can bring on simulator sickness if you are sensitive to it. If so, the good news is that you can harden yourself to simulator sickness in the same way sailors get their sea-legs—but hardening to simulator sickness can take a while and is not a particularly nice experience. For this reason, we do not recommend that players who are sensitive to simulator sickness buy our game — we don't think those players will enjoy it very much.

Depending on community reaction, we may introduce other locomotion systems, like teleportation, at a later date, but we have no plans to implement these at this time given the potential impact on the game's pacing and challenge — it would be difficult if not impossible to ensure a level playing field for the Leaderboards.

Having said that, we will be constantly engaging with our player community, and specifically keeping a eye on how players react to touchpad walking — that's pretty much what Early Access is all about.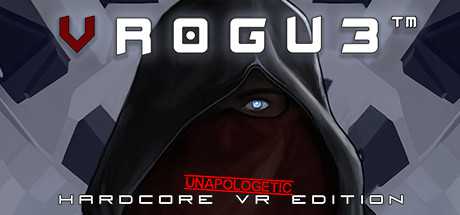 Fecha de salida
Enero 9, 2017
SOs compatibles

Windows
HMDs compatibles

Steam VR
Entrada
Controladores de movimiento
Forma de juego
Escala de habitación