The endless sky, boundless star, there is not a paradise, but be filed with darkness, danger, death and bloodcurdling uncharted territory. We have no complain and regret to protect the pretty blue planet, nothing's gonna stop us to protect the inheritance of human beings! This is our time, this is oceanic epoch of the universe.
After 2098, in the wake of the depth exploitation and exploration of the universe by human beings, alien biological invasion has brought mankind a devastating blow. At the moment, the SQHD-298 galaxies colony, which is far away from the parent star about 345 million light-years, is in the last defensive battle of human beings.

Features of the game:
Fixed position First Person View
In the VR games, one of the inevitable problem is motion sickness. How to bring the players comfortable experience without dizzy? The developer came up with tons of plans while designing the game, finally they set the game character as an irremovable person with a half injured body. It not only coincide the drama to have a fight to the death, but also a good reason for player 'not to move', In this case, it furthest avoid dizziness.

First-person combat playing method
In another games, most first-person games are also shooting games. In this VR games, we combine the first-person game and combat game, it is not put a kind of game into the VR world, but create a new playing method of the VR game, which is more suitable for VR game. Of course, the third-person is more favorable for the pictures' expressive force.

Playing methods:
Action shooting
"Beyond the ordinary, rewrite the battle"
Integrate the latest VR technology into shooting and motion, bring a new battle experience to the players. Dodge, hopping and aiming give the players great hand feeling and endless excitement.
Say goodbye to the locks, the new operates with the unprecedented skill make the battle upgrade again. Refuse to feel overwhelmed, not matter the hopping or shoot readily, all of things are under control, it is really exciting!

Fast-paced fighting
"change the invariant, change the cadence"
It is in 2-3 minutes in every turn of the game. No laggard, no waste.

The match of weapons:
Many kinds of weapons matched arbitrarily, build yours own strategy
Every weapon has different combination, you can make a better survival during fighting by combining different kinds of weapons. At present, there is 5 different force guns available, includes machine-gun, plasma gun, rocket gun and lighting gun.

Survival goods will be random allocation
"The strategic materials will fall stochastically"
During the game, the difficulty will increase as the game goes on. what's more, the strategic materials will be random allocation after the monsters' death, this will increase the chance of survival for you.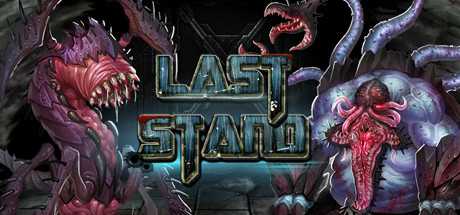 Fecha de salida
Diciembre 27, 2016
SOs compatibles

Windows
HMDs compatibles

Steam VR
Entrada
Controladores de movimiento