Kunlun Fight is a Chinese kickboxing promotion developed by Kunsun Media. Kunlun Fight debuted in 2014 and is regarded as one of the top kickboxing promotions in the world.

The game is a first person VR fighting game With KUNLUN FIGHT official authorization, in challenge mode, you can fight against the best martial arts masters in the world, such as Buakaw Banchamek, who is one of the most successful and famous 70 kg kickboxers in history, 2 time K-1 World Max Champion,and all kinds of martial arts styles will be included, you may meet Sanda, taekwondo, Jeet Kune Do, and so on. In training mode, you can train your reaction and boxing technique. The game has global leaderboards.

All characters use motion capture!
Motion capture-Buakawhttps://www.youtube.com/watch?v=5kLEDuuI87YFuture1. Final version will include a fighting system

- Endurance, it will adjust attack time and frequence between player and AI.
- Energy, it makes you can release a powerful skill to KO your opponent.
- Combination, player's combined boxing in different order will do bonus damage.
- Ultra Combo, player will slowdown the time of game and get into QTE mode.
- AI, smarter AI will be faster in response to player's state, movement and distance, and will use a more intelligent attack to knock down the player.
- The referee's performance would be better.

New version REBORN with new fighting system will be published in the end of January, 2017.

2. Player can choose new opponents using different style of martial arts such as taekwondo, Jeet Kune do, karate, capoeira, boxing, and so on.
3. More combat scenes will be included.
4. Player can customize BGM in final version.
5. Achievements system will be added.
6. New training mode will be included to train player's combined boxing.

WARNING: For your safety, please free up enough space to play this game, it is recommended that the size of the game space for 4x4 meters, can get the best gaming experience.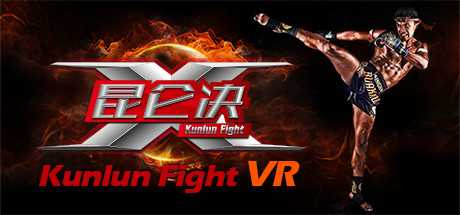 Fecha de salida
Diciembre 16, 2016
SOs compatibles

Windows
HMDs compatibles

Steam VR
Entrada
Controladores de movimiento