Sorcerers of Kinetics (PC)
IntroductionIf you ever wanted to become a mage, Sorcerers of Kinetics is the game for you. SoK is built from ground up for the HTC Vive: Dive into a world full of magic and fight against other players in a multiplayer online open world battle arena to gain experience points and gold. Unlock new spells in an unique skill based system that incorporates real physical components. SoK is a pure multiplayer game without any singleplayer components!Level, gold and skillsBy attacking players of the other team you'll receive experience points. If you get enough points, you will level up and increase stats like health points. If your level is high enough you could be on the leaderboard. You also receive gold to buy new weapons and skills and increase your spell damage. It will take ingenuity and time to train your skills to reach the highest level which continues to increase with new spells and weapons.Skill systemSoK has a really interactive skill system. While you are attacking, we promise you that you will not stand still for a second. The skill system based on the five elements: fire, water, earth, air and arcane. In the skill menu you can choose five skills from all the spells you have unlocked so far for your next round. There a five different kinds of spells:
Damage spells distance
Damage spells near
Heal spells
Shield spells
Super spells
Some of the skills are casted by hand and others with the weapon.

So magician, what are your spells? Are you a healer? A tank? A damage dealer? YOU can decide freely.MovementYou can freely move in SoK and you can choose between teleport system and touchpad walking also you can change between a right-handed or left-handed mode.Some InfoAsking "Why should I play this game?" is like asking "Why do I play shooter/MOBA?" It's not about the story; it's about the fighting and leveling. We haven't created an elaborate story because we don't need it - YOU are the story! So become the greatest and strongest wizard in Kinetics and write your own story.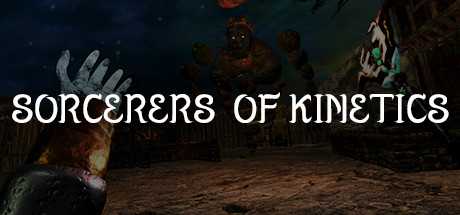 Fecha de salida
Noviembre 11, 2016
SOs compatibles

Windows
HMDs compatibles

Steam VR
Entrada
Controladores de movimiento