So you think you are pretty good at throwing ping pong balls into plastic cups? Well we will see about that hot shot. Welcome to VeeR Pong, where you can test your skills against anyone at any time of day, or if everyone is passed out play against a bot who will keep your skills in check.

Features of Interest
Multiplayer: Seriously, what good is a party game that you can't play with other people in real time?! VeeR Pong supports multiple modes of multiplayer because sometimes you want to chill, and other times you want to compete.
Fully Active Gameplay: Want to adjust your angle, take a step to your side. Want to add spin to your shot, twist your controller in that direction as you shoot.
True to Life Scale: Objects in this game have been meticulously crafted to achieve the same scale as they would be in the real world.
Non Immersion Breaking Menus Why people insist on 2d menu systems layered over your view in VR is beyond me. We went with a system that would make sense to anyone that regularly uses a cell phone. Just pull out your VR phone and adjust the settings as you wish. No overlays, no break in presence, just normal human behavior.
Casual and Competitive Modes: Play with whatever custom house rules (bounce shots, "death" cup, island cups, etc) you want in FreeForAll where rules are enforced by the people playing the game. Looking for something more competitive and less up to interpretation, then play in Competitive Mode where a slightly modified version of the rules used in the World Series of Beer Pong are automatically enforced.
Additional features are constantly being added while we are in Early Access, keep checking back in to see what we have added next!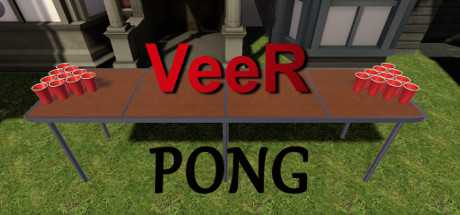 Fecha de salida
Julio 19, 2016
SOs compatibles

Windows
Entrada
Controladores de movimiento