Irrational Exuberance (PC)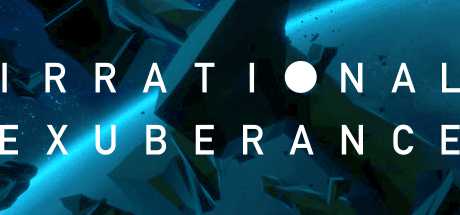 Fecha de salida
Final 2017
SOs compatibles

Windows
HMDs compatibles

Steam VR
Entrada
Controladores de movimiento
Forma de juego
Escala de habitación
Irrational Exuberance is an experiment to probe the possibilities of full room-scale VR and the HTC Vive, unfolding organically as you discover and engage with deep space phenomena. From the small, micro-scale to the epic and infinite, the experience puts you on the edge of the universe. Irrational Exuberance: Prologue has been an audience favorite at the
Sundance Film Festival
and the
Kaleidoscope
tour and is praised as a defining VR experience by the media for its use of space, sense and setting. The full release, scheduled for late-2016, features many more worlds of wildly different sensations, interactions, and impossible vistas.
Featuring:
UNCOMPROMISING DESIGN: Exclusively designed for room-scale VR interaction, Irrational Exuberance is a non-violent, organic experience that offers cinematic moments of space, solace and spectacle.

AMPLIFIED SENSES: A highly tuned, evocative spatial audioscape takes audiences to surreal depths of space, from crumbling meteorites to chiming ephemera to the distant hum of stars.

HYPER PRESENT REALITY: Beautiful worlds, mysterious sensations, and nuanced interaction weave together to create a heightened sense and awareness of this alternate reality.

DEEP IMMERSION: An in-depth VR odyssey spanning the far reaches of the cosmos.