Guardian Arena is a VR game in development for HTC Vive, Oculus Rift and OSVR.

Inspired by classic online multiplayer shooters such as Quake III Arena and Unreal Tournament, Guardian Arena gives players a fresh new perspective to some classic game modes.Multiplayer Shooter from a Fresh Perspective
While Guardian Arena is inspired by First Person Shooter games such as Quake and UT, it isn't played from a first person perspective. While VR is a perfect match for first person games, the goal with Guardian Arena is to give you a fresh experience different to other available VR games.

In Guardian Arena, you control your character from an up-from-above God-like perspective. Watch over your player as you maneuver him through the arena. Scale the entire arena down to a table sized miniature to view the entire battle or scale it up to get closer to the action.

This god-like perspective means you can enjoy a frantic Quake-like pace without worrying about locomotion or other first-person issues.

If you've played 'Longbow' in 'The Lab' by Valve, you might remember the miniature table right before you start. Imagine walking around that table while a game of Quake plays out with miniature characters. That's Guardian Arena.Built for all VR on PC
The goal for Guardian Arena is to allow any person with a PC based VR headset to join in the action. You can choose to play seated, standing or room-scale with or without motion controllers (gamepad required).

Guardian Arena has been built from the ground up for HTC Vive, but support for Oculus Rift and OSVR is in development. Supporting all VR headsets is a big priority in development.Built with UE4 with performance in mind
Guardian Arena takes advantage of Unreal Engine 4's new forward rendered with MSAA. This means better performance and improved clarity for all systems. Individual graphics options such as supersampling, anti-aliasing and shadow/effects quality are all available in-game to tune in the perfect experience for your system.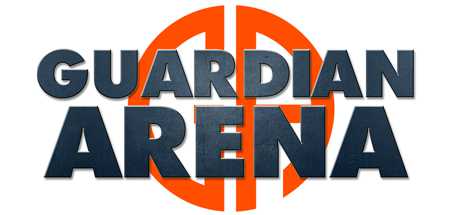 Fecha de salida
Enero 1, 2017
SOs compatibles

Windows