CapitalShip VR, is the first truly 3d virtual reality strategy game. Built from the ground up to support VR. CapitalShip VR is designed to allow you to experience the thrill and immersion of cockpit based space sims without sacrificing the scale and scope of a full rts. Built with inspiration from classics such as Homeworld.

Command your personal flleet of ships through a number of challenging campaign missions and skirmish matches.featuresCommand towering space vessels, measuring kilometres in Length.
Face off against a challenging Selection of Missions.
Use tactical Management of resources to claim Victory.
Designed for full use of your room, explore the bridge of your command Vessel and walk around the Battlefield above it.
Try the demo now!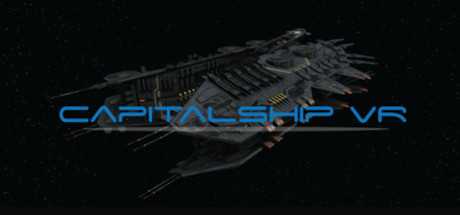 Fecha de salida
Octubre 17, 2016
SOs compatibles

Windows
Entrada
Controladores de movimiento
Forma de juego
Escala de habitación