The Ultimate VR Desktop Environment.
DreamDesk is lets you use your PC in VR: You can now use all your non-VR Software, Games and Content in the comfort and privacy of a virtual environment.
Browse the internet, stream Netflix, watch 360 / Side-By-Side (SBS) and Over-Under (OU) movies (with 3D) on your favourite application or browser.
With DreamDesk you can create multiple virtual screens or a single IMAX sized theatre use your applications on.
DreamDesk allows you to size, scale and place applications wherever you want in 360° around you.
How its different
Unlike other VR Desktop Environments DreamDesk provides:
Full Virtual Multi-Screen support with No Additional Hardware, Plugs, Drivers or Internet Connection

Works with laptops and computers with multiple/integrated graphics cards and outputs, however only the primary display is replicated.



Use any application in VR anywhere around you in virtual space (not just the desktop)

Use and spawn webcams in your VR space.

Access files and desktop, surf the Internet

Watch 3D/SBS/OU and 360 video in any application or browser.

Use the Vive Front Facing camera in non-matrix full color mode.

Oculus Remote and Touch Support (Experimental)

Vive Controller Support

Create virtual multi-monitor display setups.

Create virtual multi-story display setups.

Flip, Rotate, Change brightness, curvature, transparency of any window.

Window management and quick snap zones.

Hardware Accelerated Gaming (GTX 1070) - (application must not be Fullscreen)

Multi-screen Virtual Computing


Place screens anywhere around you - even above or below your desk.
Size your screens for a perfect fit and maximum comfort.


Use one monitor and multiple virtual screens

Create displays bigger than your desktop space

Use your computer from the couch or bed

Multi-Story Screens


Create infinitely large screens. Your movie theatre to take anywhere.


Watching Movies or TV

Steaming Twitch, Netflix or Youtube

Any content, any format your computer can support, any video format

Playing Games with Full Hardware Acceleration

Coming Soon




Leap Motion Controller Support

Environments

Screen Sharing

+ More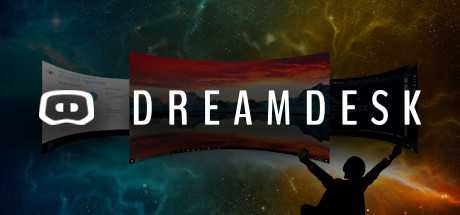 Fecha de salida
Noviembre 30, 2016
SOs compatibles

Windows