Game DescriptionDeath Harvest is a cooperative VR indie game in which players assume the role of a group of survivors from the Boston's combat unit - the Reapers. Fight for the survival of your colony in a post-apocalyptic world full of zombies.


Begin The Harvest of Death using many tools of destruction. Think your strategy through and respond to the changing conditions. Remember that your survival is not everything. Lives of many civilians depend on whether you fulfill the given task.About usAlthough we are a small studio of enthusiasts working on the game after work, we have decided that we will deliver a playable and complete version of the product regardless of the sales figures. Additional content will be possible to make and add to the game only with your support. We hope that you will have fun playing Death Harvest. Let us know what you like or dislike on our Discord server.

Content implementation stages
Early Access (current stage):
ranged combat
one scenario - defend against waves of zombies
shop mechanics
a big variety of realistically recreated fire arms
simplified melee weapons
basic fortification system in designated locations
various weather conditions
variable time of the day
collecting lootable equipment
Beta Version:
further development of fighting with the usage of melee weapons
basic personalization (armor, individual pieces of equipment)
possibility of exploring some of the buildings
weapon modification (collimators, flashlights, lasers, optics)
hospital scenario (find and extract resources in a limited time)
gas station scenario (pump the fuel from storage tanks to the tanker while zombie swarm you!)
creation of a community-selected scenario
addition of side missions to the scenarios
more weapons
minor mechanics added to the missions (activation of the generator, keys, magnetic card locks, etc.)
addition of character classes
player progress save system
opening doors and cabinets
Available languages: English, German, Polish, Italian, French

Version 1.0:
3 maps
Boston
Expansion of the Outpost map
creation of a map chosen by the community
refinement of the systems
randomization of side missions
more types of zombies
character development
support for translations made by users
Available languages: English, German, Polish, Italian, French, Chinese, Japanese, Russian, Spanish

Version 2.0 - sales above expected
Inventory system (backpack)
new opponents - bandits
three more maps
character personalization
campaign survival option
crafting objects
crafting system for melee weapons
Weapon maintenance(as a survival option for the campaign)
more complex medical system (survival option)
more complex zombie behaviour
weapon failures
elements of the environment deadly to zombies
Version 3.0 - sales significantly above expected
Safe space - The Boston Colony (shopping, shooting range, accepting missions)
secondary mechanics (e.g. playing the guitar)
development of survival system by adding the influence of weather conditions and temperature on the gameplay
the parts of the environment as weapons
additional weapons (for example chainsaw)
friendly NPCs on large maps (with missions and interactions)
Workshop: possibility of adding weapons, maps, tasks (if available)
animals as a source of resources
traps created by the player
If we reach Version 3.0, we will start working on the second part of the game - much more ambitious and more immersive, with a strong emphasis on the plot.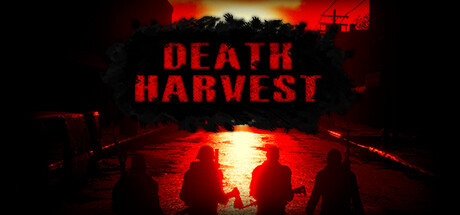 Fecha de salida
Octubre 10, 2023
SOs compatibles

Windows
HMDs compatibles
Oculus
Entrada
Controladores de movimiento
Forma de juego
De pie
Idiomas
Voces en inglés

Textos en inglés