The Tau Ceti Terminus (PC)
In this VR only game, you will solve a wide range of challenges, encounter various lifeforms, and deal with technology of unknown origin. As you play you may uncover a tale of woe from years gone by. Luckily, it won't affect you, probably.BACKSTORY
Set over 100 years in the future, humanity has just started to explore the stars. Using large Space Exploration Vessels (SEV) we have established a colony at Epsilon Eridani and the SEV Intrepid has has just arrived at Tau Ceti, planet f. One of the earth sized moons around Tau Ceti f seems to be capable of supporting life.

You are a new Lt. in the Planetary Survey Corps. The corps collects data on planets and does the first manned landing and exploration. It is one of the more interesting jobs on the Intrepid.

Today is an exciting day. Geologists can't explain an anomaly on the satellite images and have requested a surface investigation. Your first solo survey. Take planetary landing craft 118 down and investigate the area. Should be a milk run.GAME PLAY
But it wasn't. You are waking up hurt and confused after a depressurization event on your landing craft. It auto-landed, but just barely. Any immediate help from the Intrepid is unlikely, they may not even know where you are. Even if they do it'll be hours before a rescue can be planned. Survival point procedures, survey the damage, repair what you can, carry out your mission.

Remember, you are on your own. You will have to identify and solve problems, avoid danger and carry out your mission. Don't get yourself into a pickle. Here's the deal:

VR - Best in room-scale. Uses open VR and tested with VIVE, Oculus, and WMR. Hold the "grip" button for instant controller help. Supports teleport, glide, comfort glide, and rotation. The full capabilities of Index controllers are not yet supported. In room-scale, you can walk up and down hills, step on obstacles, fall off cliffs. Items are picked up by hand, using the trigger. Hold the trigger down and the item will be dropped when released. Grab the item with a click and release to hold the item for longer periods.

Health - If you get hurt, health points return, but slowly. Death sneaks up on you, take care. There is a health and environmental monitor on your left hand.

Difficulty Level - There are three difficulty levels that affect puzzles, items, and health. On the EASY level puzzles are considerably reduced in complexity, you take less damage. The MEDIUM level is no cake walk and presents a good challenge on all fronts. The HARD level, well if you are looking for the maximum dopamine hit, this level's for you.

Saving - Each game is identified by a mission name. Every time you return to the main menu scene, the mission is saved. Under some circumstances the game is saved automatically as well. If you've gotten yourself in the aforementioned pickle, you can just return to a saved point in the mission and re-start from there.

Length - Estimated play time is 10-12 hrs.
ENVIRONMENT
We like a little science in our science fiction. You play in a realistic and scientifically accurate environment including:

Day / Night Cycles - Nighttime? Nah it'll be fine.
Gravity - Things fall faster or slower, either way it's taken into account.
Atmospheric Pressure - In space no one can hear you scream, in low pressure they can though. Feel better?
Temperature Changes - See that blue creeping in from the edge, that's a problem.
Orbital Mechanics - Know what a Hohmann transfer orbit is? Pretty sure you will by the end of this game.
Astronomical Spectroscopy - They will never believe you back home unless you get some readings.
Star Locations/Sizes/Colors - Star-maps, ever wonder where the stars are in 3 dimensions?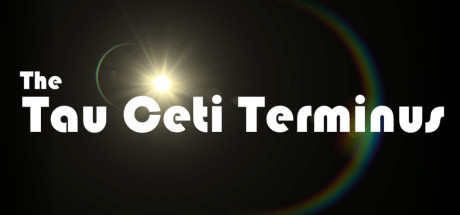 Fecha de salida
Septiembre 17, 2021
SOs compatibles

Windows
Entrada
Controladores de movimiento
Idiomas
Voces en inglés

Textos en inglés