Ellie's Travel Diary (PC)

Ellie's Travel Diary is a sightseeing VR game where you can travel to miniature versions of Korea's famous landmarks (Incheon Airport, Gyeongbokgung Palace, Suwon Hwaseong Fortress, Namsan Seoul Tower and Jamsil Han River Park) with Ellie and his family and immerse yourself in numerous experiences.
Freely visit the beautiful miniature 3D cityscape in a third-person view, and also switch to a first-person view in cultural experiences to fully enjoy the experience.


Since you can visit Korea's famous landmarks and travel to a cute city in VR without having to visit in person, this tourism content is perfect for all global users who are curious about Korea.

Prologue:
Ellie's family, who are visiting Korea for the first time, arrive at Incheon Airport by crossing over the East Sea during their flight. The quirky travels of Dad Harry, Mom Jenny and Son Ellie in Korea have just begun, and they are thrilled at the thought of visiting famous landmarks for various experiences!

Main Features:
Inside the airplane, Ellie's family can look around the aircraft, and after viewing Incheon Airport they can buy subway tickets and embark on their journey.

At Gyeongbokgung Palace in Seoul, they can view the elegant beauty of the palace and see the Changing of the Guard, try on Hanbok, take photos and enjoy the traditional Tuho game.

At Hwaseong, Suwon, they can view the grand-scale Hwaseong Fortress that almost encompasses them in 360 degrees. You can also view the Joseon-era King Jeongjo Tomb Visit with Ellie's family on a hot air balloon, then experience bell-tolling, taking photos and engaging in archery.

At Namsan, Seoul, you can view the lofty Namsan Seoul Tower and see the laser show, ride on the cable car, take photos, hang love locks and view the observatory.

At Jamsil, Seoul, you can view the Jamsil Han River Park and the Tower Fireworks Show, as well as ride on a yacht, order delivery food, take photos and play basketball.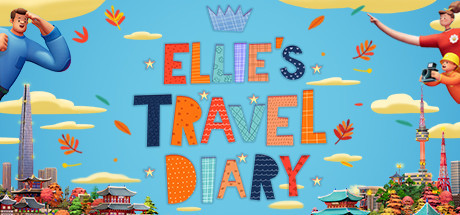 Fecha de salida
Diciembre 7, 2020
SOs compatibles

Windows
Entrada
Controladores de movimiento