Defend The Peace - Air Combat VR (PC)
The story begins:
Country A is the most powerful country in the world. He should have relied on his own strength to make more efforts for peace in this world. However, he has always used his hegemony to interfere in other countries' internal affairs and continue to provoke countries Strife. The worst thing is that when the infectious disease arrived, he did not take any preventive measures, allowing the infectious disease to raging, posing a great threat to the health and safety of humans all over the world. All this is due to the incumbent President Donald of Country A, and he is very likely to win this presidential election and continue to be re-elected. Some peace-loving organizations from various countries could no longer bear this politician who threatened world peace, so they joined forces and first prepared three plans to kill President Donald by flying fighter jets, and developed three different attack routes to ensure that they could Successfully killed the president. The three routes are R country-Alaska-Seattle-Chicago-Washington; J country-Pearl Harbor-Los Angeles-Houston-Washington; EU-Atlantic Ocean-New York-Washington. Of course, President Donald will not sit still and intercept our attack at the defense bases along the way. Only by successfully passing through all bases can we successfully reach the president's city and complete the mission of killing the president.
With the implementation of the plan, more and more peace organizations have joined the war, and more attack routes are being continuously formulated. Join us and fight for world peace!

How to play:
Each route has four levels, and you need to pass through each level in turn to complete this line. After completing one line, you can open the next line.
Drive fighter jets to shoot enemy aircraft or enemies according to the requirements of different levels. Only after completing one level can you just enter the next level, and only after completing all the relevant cards of the route can you just open a new line.
There are multiple routes to choose from in the game. The first route is currently open and will continue to be updated.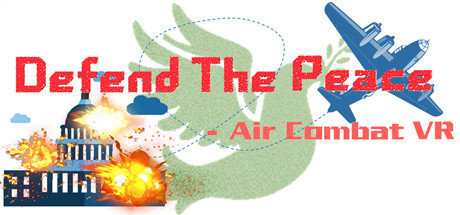 Fecha de salida
Septiembre 14, 2020
SOs compatibles

Windows