Stay active with fun and effective exercise in VR.

Bodyweight training exercises and games to get you moving your whole body, no need for extra equipment or expensive gym memberships.

Custom workout options, environments and stats tracking help keep you motivated.Features:
Preset workouts for cardio and strength training.



A library of bodyweight training exercises to choose from to build your own custom workouts.



Exercise-based mini games allow you to have fun while still getting the benefit, you can even include them in your workouts (early access games use squats and push ups).



Make the most of VR with real-time feedback and longer term stats to keep track of your progress.

Early Access Features:
All features listed below are completely playable in the early access version:

Sign up/Login for a RealFit profile (by creating a profile your stats and custom workouts can be accessed from multiple devices and you can share RealFit with multiple users)
Guest Mode (without a profile you can use RealFit in guest mode)
6 preset workouts
21 exercises in library (excluding variations which are also provided for some exercises)
1 minigame which can be played in 2 ways (push ups & squats), separately or incorporated into a workout
Custom Workouts (ability to build custom workouts using any of the exercises/minigame in the library)
Workout Statistics (scores for each workout and timing or rep-count metrics for all exercises and games)
2 environments (a sunny valley or exercise on another planet)
Trainer avatar (trainer avatar demonstrates exercises)
Text guidance (each exercise has written guidance and tips)
Real-time feedback (look targets, rep-counts, score progress, time remaining)
If RealFit looks exciting to you please add us to your wishlist!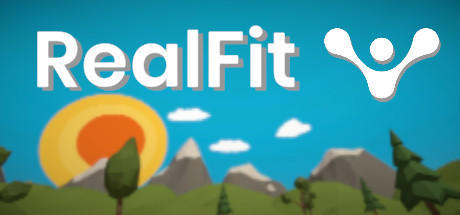 Fecha de salida
Agosto 28, 2020
SOs compatibles

Windows
HMDs compatibles
Oculus
Entrada
Controladores de movimiento
Forma de juego
Escala de habitación