Once upon a time all was peaceful and serene in your kingdom. You was happy with your queen, but the silence has been broken as the Orc hordes came on your land with a mission kill anything that isn't an Ork. Theit main goal is a queen who can give birth to an heir!

Protect your kingdom, protect your queen!

Your knights are fighting side by side with you, they are doing all their best to stop orc, but unfortunatelly their skills are not enough. Knights can delay orcs, but they cannot kill them. Only you and your weapon have such power!

Remember, if orks will kill your queen, you will loose your kingdom! So, go ahead and kill them all!Features:VR and non VR variants of the game
Intense physical gameplay
Feel inside a fight. Feel real fear.
Fight like in a real life
Awesome battles between knights and orcs.
Choose between bow and sword
3 different battle scenes
39 variants of knights (male and female)
32 variants of orcs (male and female)
Knights and orcs are spawn randomly in different places, so you will never know who will be the next!

After the game start you will be able to choose at what scene you would like to fight, when you enter the battlefield will be armed with a bow and can start shooting your enemies. The enemies comes from the different places, so look around and be careful. You can walk on the scene and collect the weapons, find a sward and fight with orcs. Your knights will fight with you, but remember, they are not strong enough to kill the orcs, you are the only one hope! Save your kingdom, kill all orcs!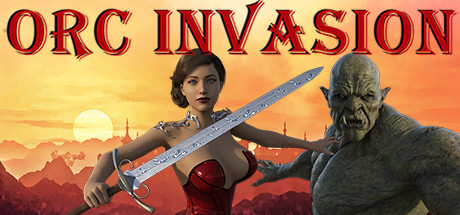 Fecha de salida
Octubre 1, 2020
SOs compatibles

Windows
HMDs compatibles

Steam VR
Entrada
Controladores de movimiento
Forma de juego
De pie