Sunshine, ocean breeze, palm trees dropping fruit at my feet – my home of tranquility and beauty.
I live on Hamari Island, today I spent my time on sandy dunes, eating figs and dates. Winters are beautiful here and full of life. Summers bring harsh storms, but I take cover in a cave with my flock and the storms pass. So, life was good, but recently there have been shining eyes in the night and noises I've never heard before. What are they? Could you become one of us and help me to find out what they are?Character profile:Height: ~3 feet (1 meter)
Favorite food: Date, palm fruits
Combat skills: Vicious bite
Dodo Adventures is a VR adventure game that can be played with Valve Index, HTC Vive devices, Oculus Rift and Oculus Rift S headsets. The game is a story-based, single-player and currently under development. You can choose to solve tasks or take a meditative trip to a lost paradise. Forget your To-do list and escape to Dodo Hamari Island!Travel to the island that once existed



Features:

Experience a world filled with the calming, soothing sounds of nature
Transform to something unexpected
Explore the items that once existed
Teleport to different locations
Travel to the unknown world
Realize the story
Collect items
The game aims to bring awareness to the impacts of human behavior. The project has received funding from AVEK – The Promotion Centre for Audiovisual Culture in Finland, which has been awarded toward preparing a digital demo for the first game in the series.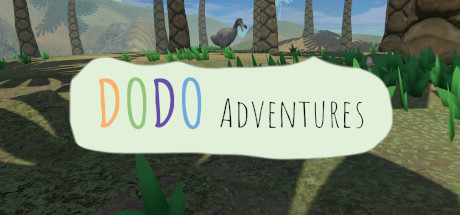 Fecha de salida
Agosto 15, 2020
SOs compatibles

Windows
Entrada
Controladores de movimiento
Idiomas
Voces en inglés

Textos en inglés